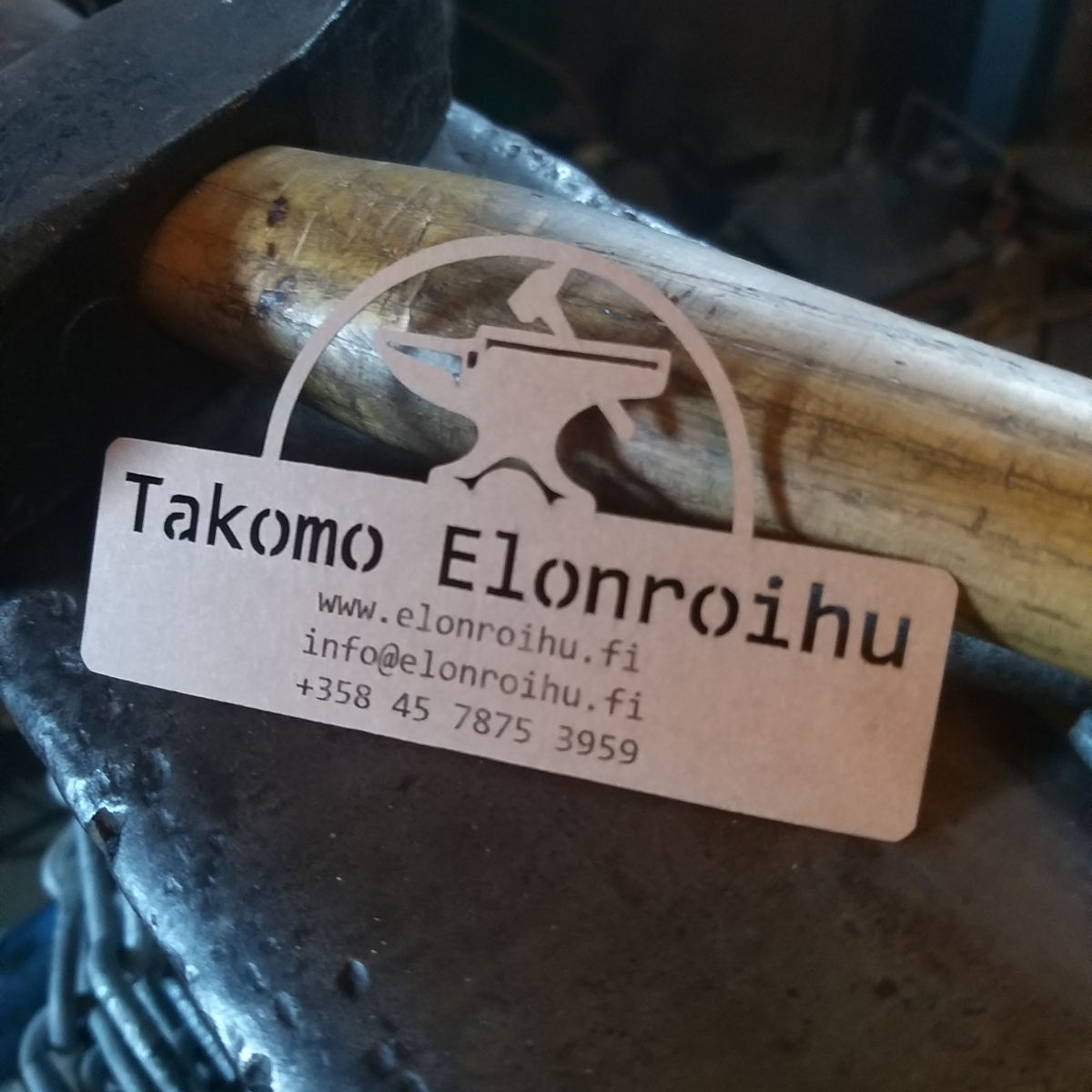 My name is Niklas Salminen, I am the man behind the more broad and artistic name "Takomo Elonroihu".
I have, as long as I can remember, had the "buy once" mentality. But that mentality didn't correspond well with me reaching adulthood in the early 2000's. 
I learned the hard and expensive way that the majority of item's are now designed and built to break. And that repairs/spare-parts are either as expensive, unavailable or even more expensive than the original item itself.
This have troubled me the majority of my life. And now, I have finally decided to try my best to  be able to offer an alternative. The alternative to only buy once.
Currently, I will mainly make items that I designed and made for my personal use. This way I have a better understanding of the use and quality of the item itself. That being said, I can also help with custom work as long as I have enough knowledge about the item and task at hand.  
To make this clear, this isn't a company nor a brand. The name Takomo Elonroihu simply stands for my passion, my standards and my goal in life. The monetary compensation I may get for my work does not include my time spent.  It only cover the material costs and a portion of my other expenses. Allowing me to be able to continue spending my spare time doing what I love, creating things for you and me to enjoy for decades to come.